Pierwsza bitwa tego roku. Zobaczymy czy uda spisać mi się je wszystkie 😉
Pierwsza gra wiązała się z poznaniem zasad, które mimo iż naprawdę proste to w podręczniku spisane zostały w sposób toporny i czasami mało przejrzysty. Sporo było wertowania kartek, a brak indeksu i momentami nie precyzyjne zasady nie pomagały. Cóż, zapowiedziana jest już druga edycja, trzymamy kciuki za poprawki!
Potyczka na około 400pts.
Dwie tajne agentki CIA uciekają po zdobyciu ważnych informacji.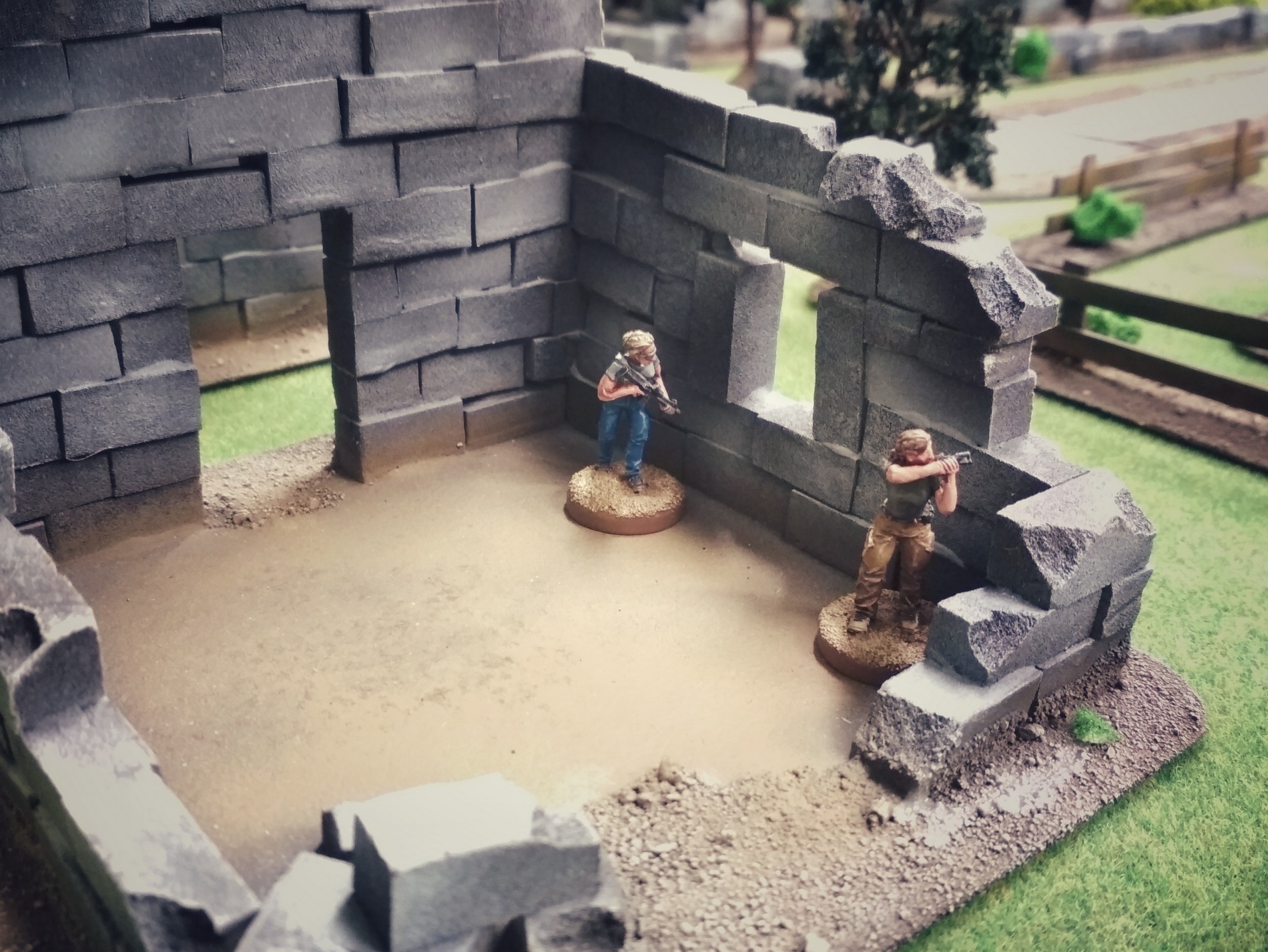 Wywiad donosi, że są ścigane przez trzy drużyny rosyjskich WDW.
Na pomoc rusza przebywająca niedaleko drużyna rangersów.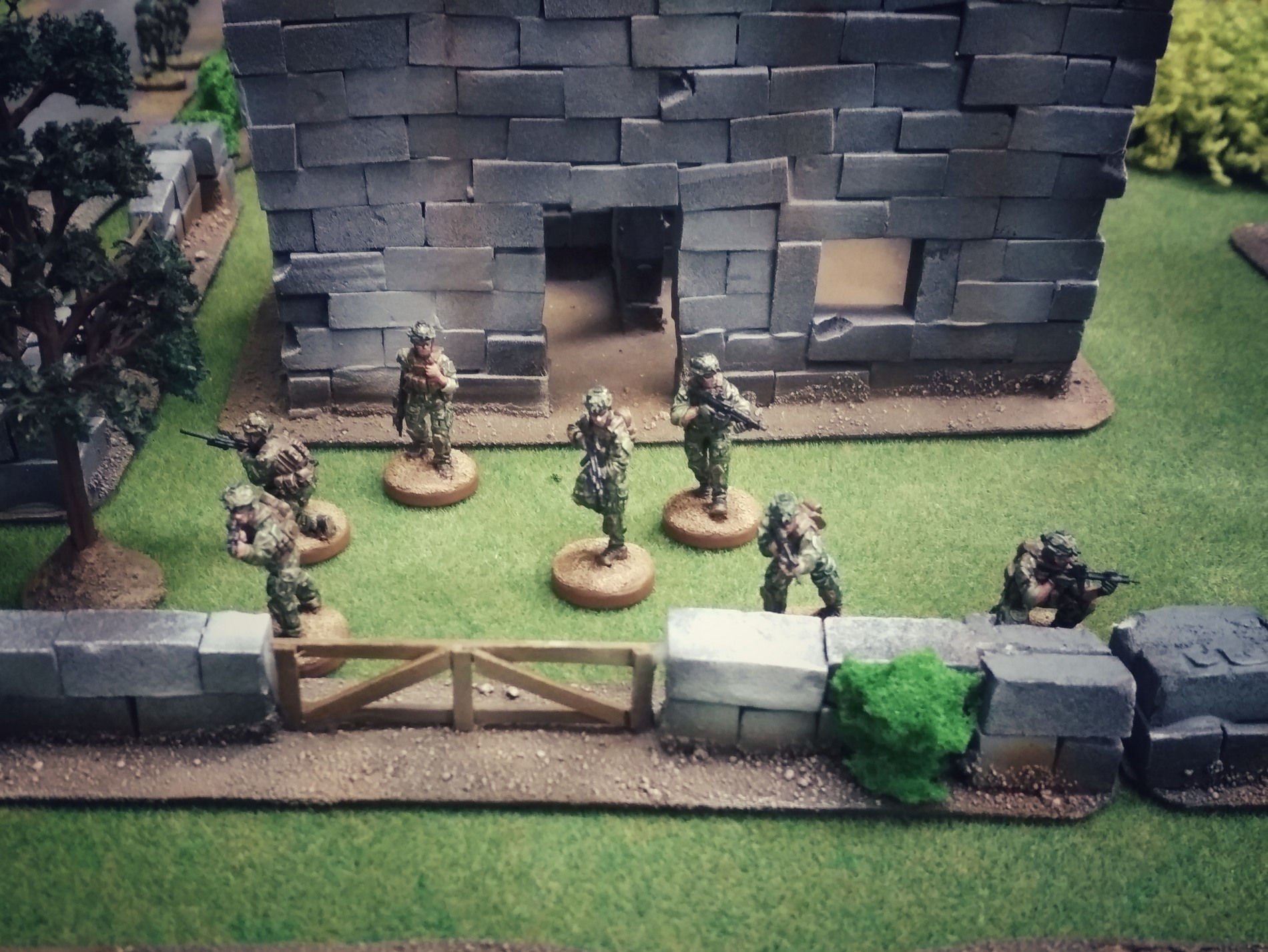 Do spotkania z agentkami zostało maksymalnie 150 metrów, udało się z nimi nawiązać kontakt wzrokowy. Niestety w polu widzenia pojawiły się również oddziały rosyjskie.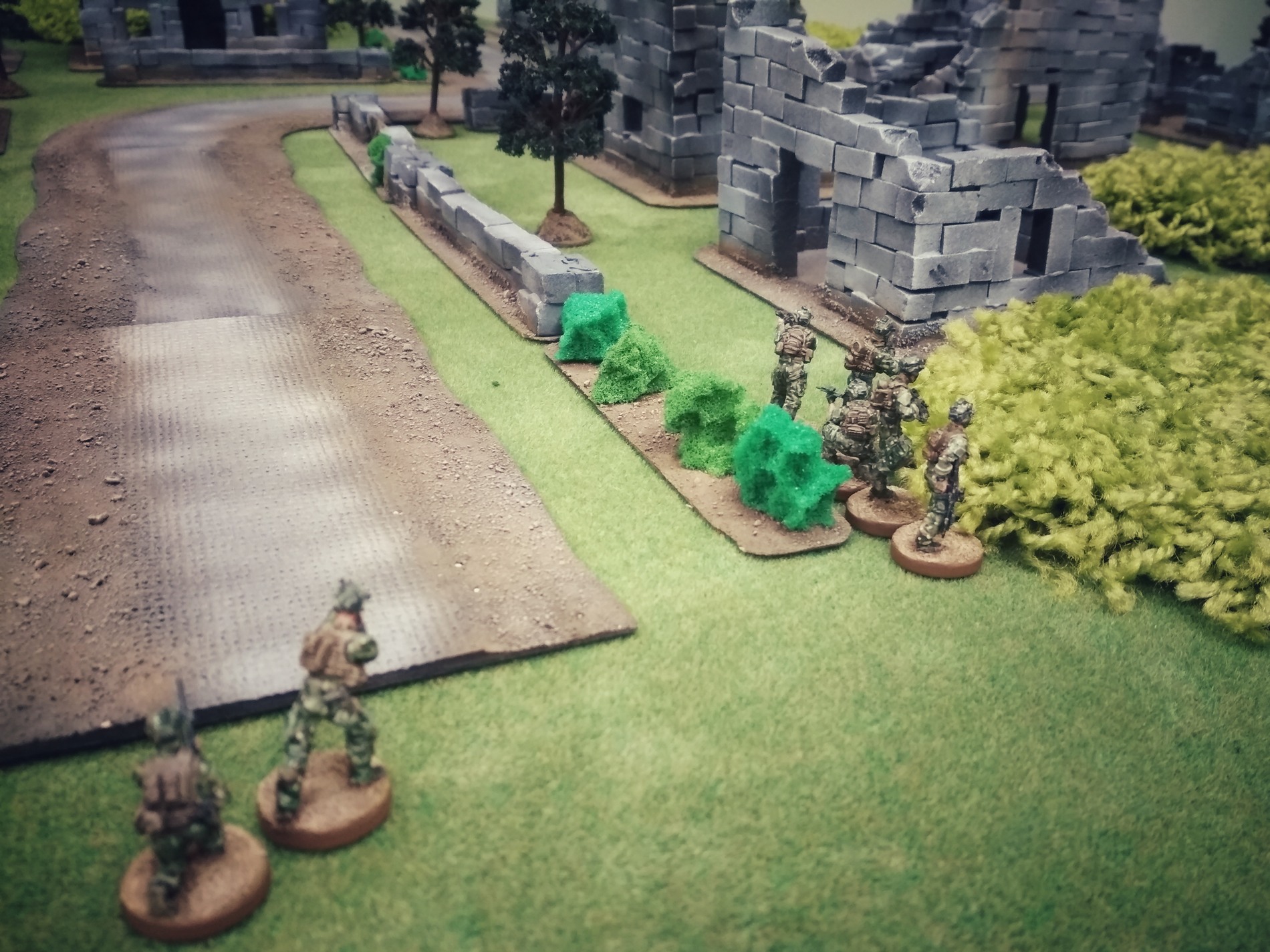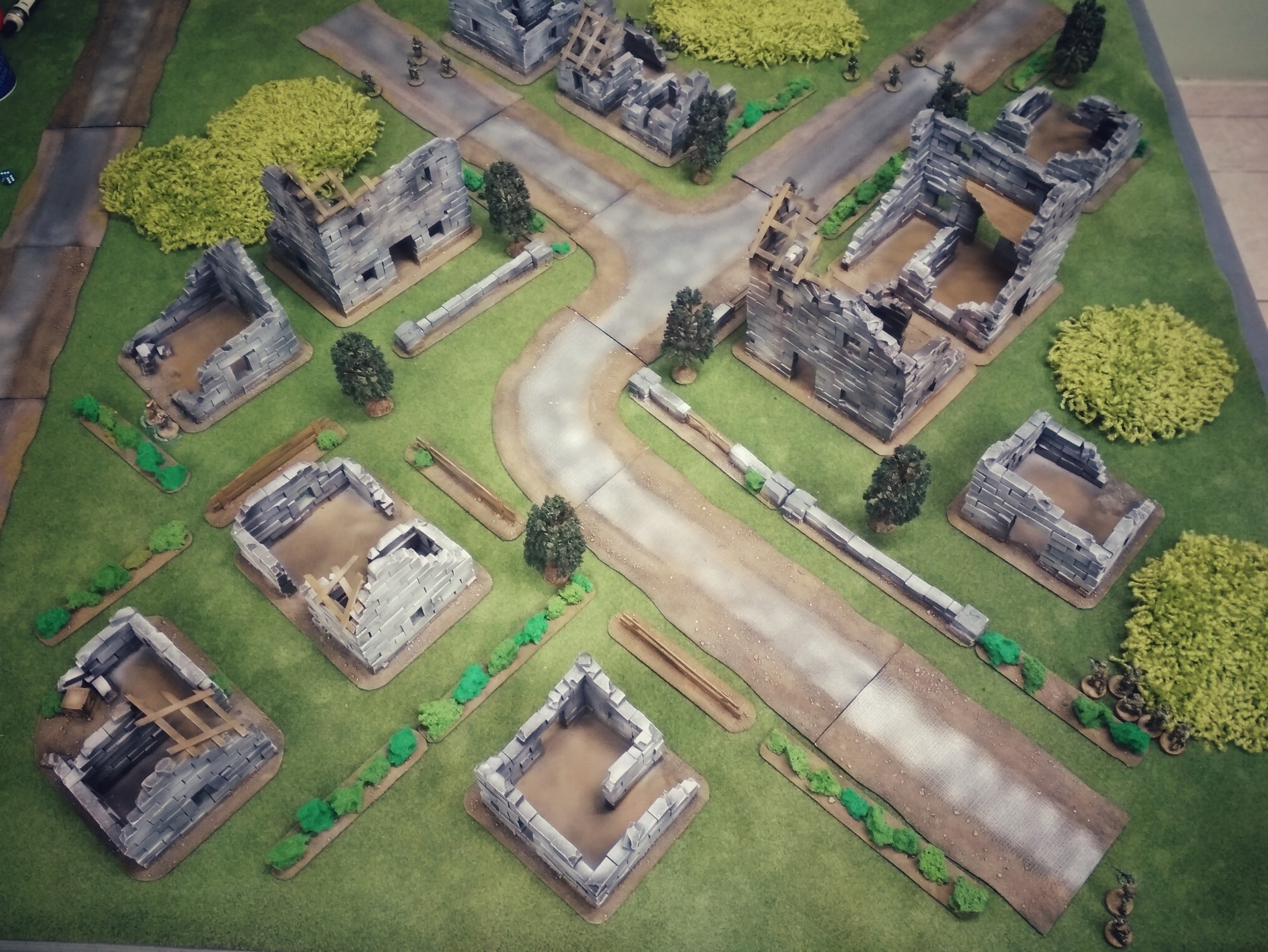 Agentki ruszają sprintem między krzakami i ruinami łukiem omijając zbliżających się Rosjan.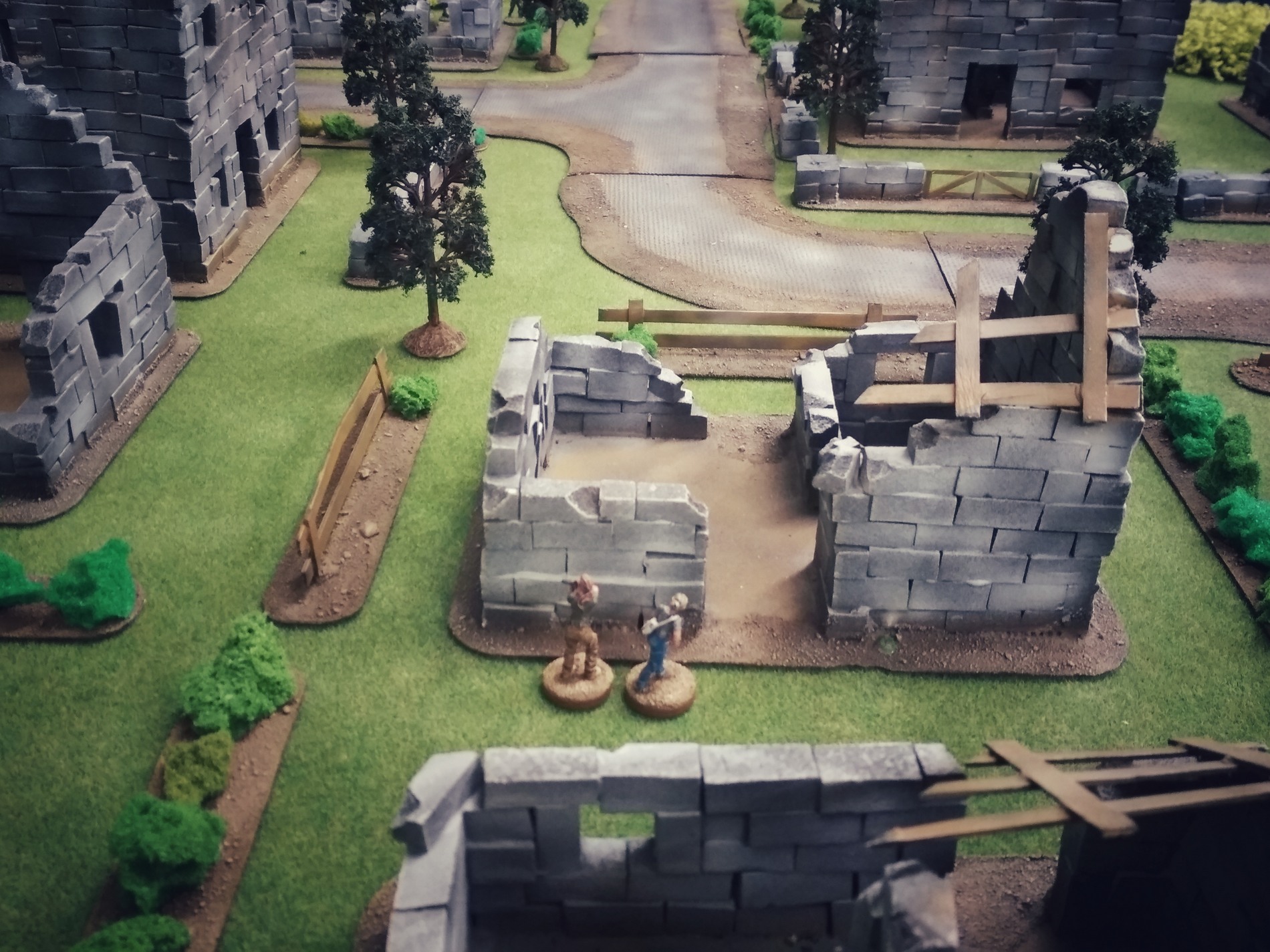 Lt. Kruszankin dzieli drużynę na trzy fire teamy. Alfa (3x M4) będzie pilnować skrzyżowania i wiązać przeciwnika, Bravo (SAW i M4 + UGL) idą zatrzymać prawą flankę, Charlie (M110 i SCAR-H) zapewnią bezpośredni ostrzał skrzyżowania i osłonę agentek.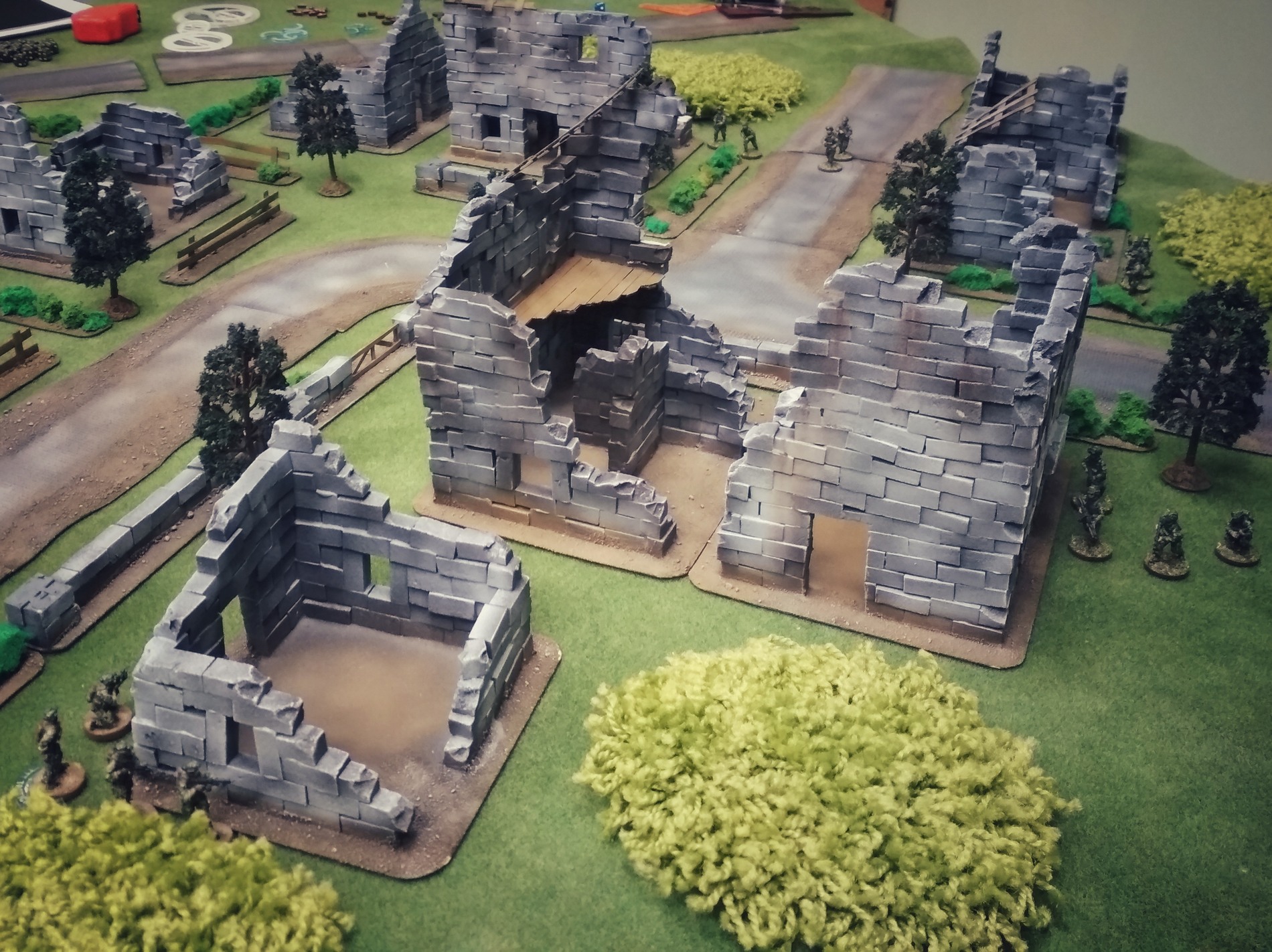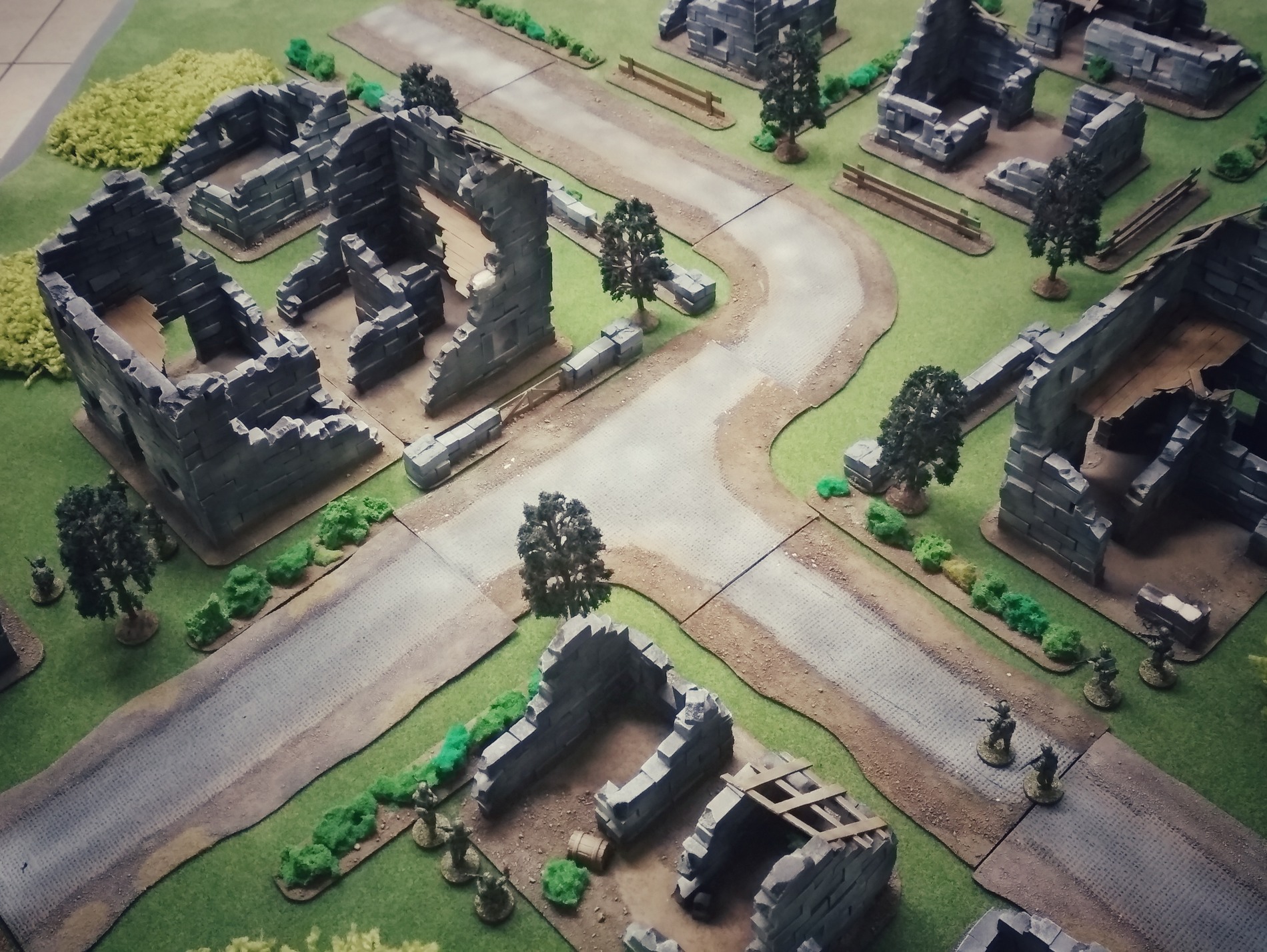 Amerykanie otwierają ogień do idących środkiem drogi spadochroniarzy, zabijając dwóch na miejscu.
I tak to się zaczęło, a więcej zdjęć nie mam 😉
Generalnie drużyna Rosjan ostrzelana na początku została ostatecznie wyeliminowana, z pozostałych drużyn zlikwidowanych zostało jeszcze trzech żołnierzy. Rosjanie później przejęli inicjatywę i mimo przykrycia całego terenu granatami dymnymi przez amerykanów jedna z agentek została śmiertelnie postrzelona 10 metrów przed punktem ewakuacji… W wyniku wrogiego ostrzału zginął również amerykański snajper.
Gra jest bardzo klimatyczna, pozwala na stosowanie ciekawych "pozastołowych" pomocy jak wsparcie śmigłowców, ostrzał artyleryjski, czy drony. Są też zasady dla pojazdów, warunków atmosferycznych czy walk w nocy. Scenariusze całkowicie pozostają w gestii graczy.
To co mi się chyba najbardziej podoba to fakt, że odległości są stosunkowo realistyczne. Nic nie zabrania strzelać przez cały stół, a dystans 24″ dla np AK/M16 to podstawowy zasięg, gwarantujący że profesjonalny żołnierz bez problemu postrzeli (zabijając lub raniąc) przeciwnika w terenie otwartym. Koniec z pociskami spadającymi na ziemię 24 cale od wystrzelania! W przypadku tej gry to tak na oko 50 metrów w realu.
Podobało mi się, muszę się zebrać i skończyć malować drużynę dalekiego zwiadu Bundeswehry 😉